This is the Dungeon Masters area: if you are one of my players, go away.
For a short description of the tribes of Hadryah click here.
House rules in my games: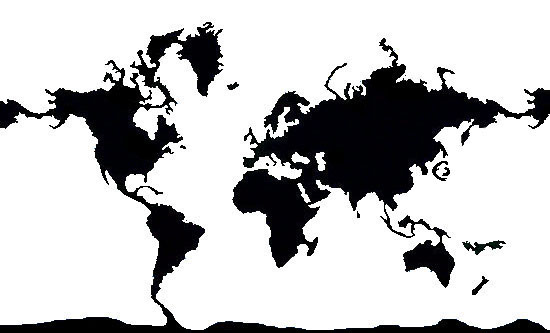 I had the hardest time drawing my own world, so I figured I would just change the one I live on to suit my needs.
The Eurth has a total of three moons, one large red one, one small brownish one and one that is essentially a small sun. Directly "below" the planet's south pole is a gigantic sun which never seems to move. This sun is the cause of Eurth's unusual climates, the southern hemisphere is never completely dark and the northern is never completely light. The south pole is too hot for any human or demihuman race to live, and even if anyone could last there for any significant time the entire place consists of only wind and sun blasted stone. The north pole is equaly inhospitable; it is constantly exposed to the emptiness of space, making it almost completely frozen.